CPE News
We're thrilled to announce the launch of a new podcast by the Center for Professional Education, where we talk to teachers about teachers. Take a listen to one of our first five episodes of Homeroom, out now!
Invest in your professional development and still have time to enjoy the beach--check out our 2017 Summer Institute offerings now.
We're leading a team of educators on an international adventure to Haiti. Follow along online to receive updates and see photos from the trip.
Educators worldwide benefit from the quality resources of the Center for Professional Education in Seattle Pacific University's School of Education. The largest provider of continuing education credits for teachers in Washington state, SPU offers courses that are focused on your needs and delivered both online and in the classroom. Through Seattle Pacific, you'll be equipped to make a positive difference in your school or district — and in the lives of your students.
Testimonials
"Reflection on practice bolsters my ability to consider each student from a holistic perspective by taking into account the various aspects students need to accomplish their greatest level of success."
Eric Levine
2015-16 ProTeach Candidate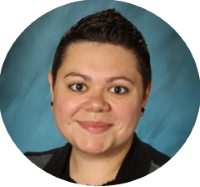 "Some teachers started the support course with the feeling of obligation, but left with the feeling of having become a better educator through the intense reflection that happens because of the course."
Veronica West
M.Ed, SPU ProTeach Facilitator