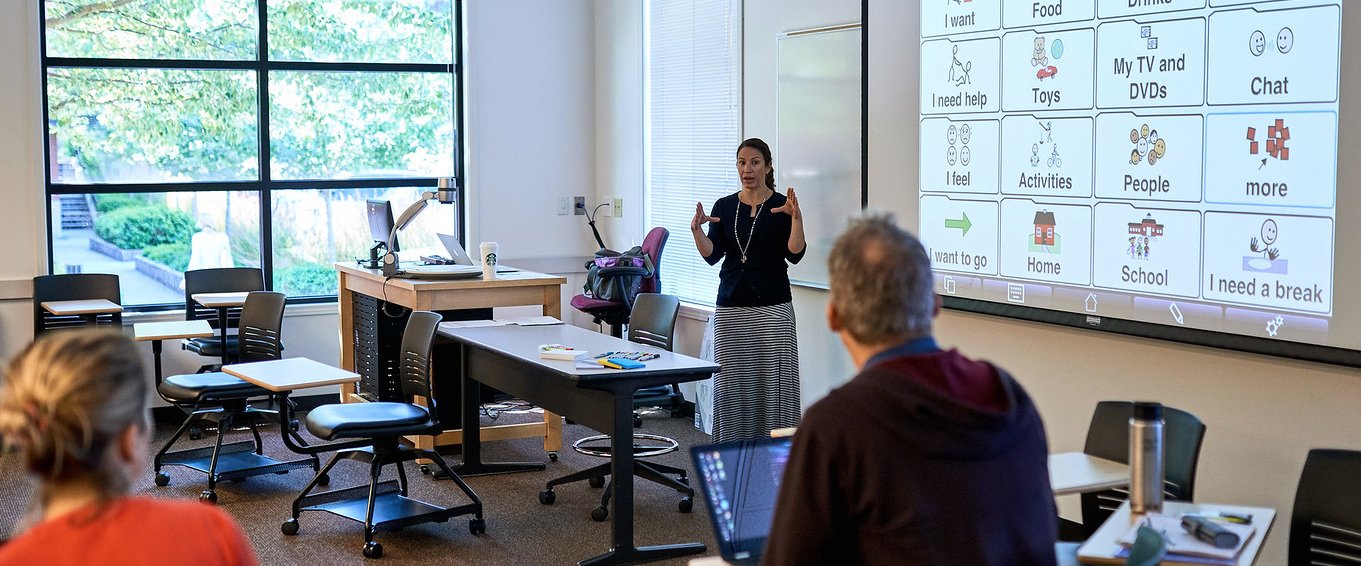 Elementary Education Endorsement
Elementary Education Candidates will demonstrate a wide and diverse knowledge base which will enable them to impact student learning in K-8 classrooms across Washington state.
Plan of Study:
**Upon approval from SPU's Certification Office, candidates may obtain the above coursework from any 2-4 year regionally accredited institution. Candidates may also submit a course substitution form to determine whether previously taken classes meet program requirements.
Arts course: Design, Visual Arts, Music, Dance, Theater Arts, etc. (minimum one course)
Health/Fitness course (minimum one course)
English/Language Arts courses:

American Literature (minimum one course, preferably more)
Writing/Composition (minimum one course)
Reading/Literacy (minimum one course)
World Literature Non-Western (preferred but not mandatory)

Mathematics courses:

College-level Algebra (minimum one course)
College-level Geometry (minimum one course)
One additional course (preferably Probability and Statistics)

Science courses:

One lab science (minimum one course, often Biology)

One or more additional course: Environmental Science, Astronomy, Oceanography, Chemistry, Geology, etc.

Social Studies courses:

American History (minimum one course, preferably early American History pre-1867)

One or more additional course: History of the Pacific Northwest, Geography, World History, or United States Government
State Testing Requirements: scores must be electronically submitted to SPU
NES Subtest One: #102: Elementary Education
NES Subtest Two: #103: Elementary Education
EDCN 5730: Field Experience Pedagogy Assessment
To apply to the Elementary Education Endorsement, please contact endorse@spu.edu for more information.
Required fields are indicated by .