CEU 3977
-
STEAM:Transforming STEM with Art + Design
7486799
Course Description
This course is designed for the K-12 generalist teacher and will guide participants toward helping students see and understand the connections within interdisciplinary instruction. Participants will have the opportunity to work through a variety of well-designed lessons in order to develop creative confidence by applying a Design Thinking methodology. Standards-based activities will increase participants' understanding of meaningful connections to the WA Arts Learning Standards for Visual Art, CCSS Math, NGSS, and Media Arts Standards. Interdisciplinary activities are designed to improve retention of key concepts and vocabulary. Lessons presented may be implemented directly into current curriculum. Intensive hands-on break-out sessions will be presented by experienced artists and learning specialists. Assessment strategies will be presented, and all activities are planned to be class-time efficient.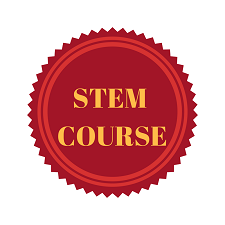 Learner Outcomes
By the end of the course, participants will be able to:
Help students develop creative confidence that, when given a difficult problem, they have a variety of methods for coming up with a solution.
Understand how to design lessons that will engage students toward finding creative solutions to presented challenges. The IDEA Process:

Identify - Find the intended problem to be solved and the desired outcomes.
Define - Investigate and develop knowledge and skills.
Explore - Brainstorm, experiment, play, sketch, and construct through cycles of creating, reflecting, assessing, revising, and selecting an effective solution.
Assess - Articulate learning outcomes by presenting, reflecting, and connecting to real life applications.

Understand how a well-designed object can enrich the environment, hold the attention of the audience, foster communication, and add an emotional depth to an experience.
Use the Schack Art Center spring exhibit following the same theme, as a possible field trip opportunity that will further deepen the learning of Transforming STEM with Art + Design.
Have a standards base for understanding interdisciplinary instructional techniques, pertaining to Common Core State Standards (CCSS) in Math, Next Generation Science Standards (NGSS), and WA State Arts Learning Standards; including Media Arts Standards - unique to WA State.
Notes
This course can either be taken for credit or clock hours. Credit is available under ART 5899.
Required fields are indicated by .