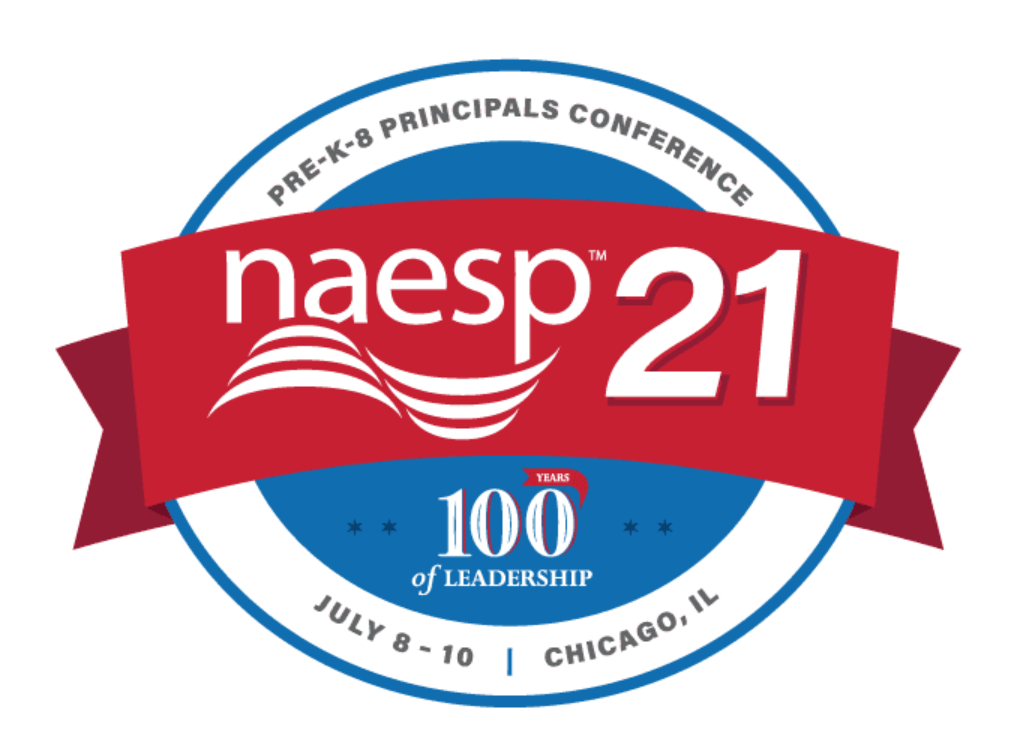 National Association of Elementary School Principals (NAESP)
2021 Pre-K-8 Principals Conference
July 8-10, 2021 | Chicago, IL
Seattle Pacific University is proud to partner with NAESP to offer 1.3 CEUs (Continuing Education Units) for educators attending this conference.
To obtain 13 clock hours through SPU for attendance of The NAESP Principals Conference 2021, follow the steps below:
July 8-10, 2021: ATTEND FULL CONFERENCE: At least 13 hours of attendance at the conference sessions is required to receive 13 clock hours. Therefore, you must attend all days of the conference to receive clock hours. No partial hours will be offered; only submissions with 13 + hours will be honored.

On or before July 10th, 2021 at 11:59 PST: REGISTER AND PAY FOR CLOCK HOURS: You will register and submit payment for your clock hours by clicking here. Payment can only be submitted via credit or debit card through our website. The cost is $20 for 13 clock hours. Payment is required at the time of registration and requires a credit or debit card for processing. Registration closes July 10, 2021 at 11:59 pm PST.
On or before July 20th, 2021 at 11:59 PST: SUBMIT CEU Documentation Assignment: You are responsible for tracking your own hours of attendance and documenting the hours by submitting the Clock Hour (CEU) Documentation Assignment. Please review instructions carefully and follow the checklist provided as incomplete assignments will be discarded. Submission are accepted via email or online portal and are listed below.
o REFUND POLICY: Withdrawals submitted online through SPU within 48 hours of the first conference session will receive a 100% refund of SPU tuition. After this point, no refund will be granted and all withdrawals must be submitted prior to the final class session. Instructions on how to withdraw are located on our website under Students/Withdrawal and Refund Policies.Any clock hour registrants who do not follow up with the documentation assignment will receive an "NU" (No Units) on their clock hour transcript.
o TRANSCRIPTS: Participants will be notified via email from Student Academic Services once the earned hours are posted and can request a transcript if needed.
**As listed above, CEUs require participants to send in documentation along with a contact email address.
For more information, contact: CPEinfo@spu.edu
---
After registering, follow these Clock Hour (CEU) Documentation Assignment Submission Instructions. Click here to download assignment.
Submissions are accepted via email or through our online portal. All submissions are due by July 20th, 2021 at 11:59 PST. No late submissions will be accepted.
Online Portal Submission Instructions:
1. Ensure you are logged into your SPU account at ce.spu.edu.
2. Click here to access the online submission portal.
Email Submission Instructions:
1. Attached files must be PDF format. Photos of papers or jpeg files will not be accepted and will recieve a clock hour assessment of "NU" (No Units.
2. The title of the PDF should say NAESP 2021, Your Full Name, and the Assignment Title.
3. Cover sheet MUST be included in the assignment submission. Without a cover sheet, we will not be able to process your request for registration. You can review a tutorial for converting files to PDFs here: https://acrobat.adobe.com/us/en/acrobat/how-to/word-excel-ppt-to-pdf-
converter.html
4. Your email subject line should be NAESP 2021, YOUR NAME.
5. If at all possible, please send your submission from the same email you list on your coversheet.
Required fields are indicated by .